Studio Zalig is embodied by the belgian couple Kathleen Cassiers and Stefaan Van Dyck. After having worked for several years at different companies in different sectors, they chose a new adventure in early 2000. Zalig [blessed in Flemish]!
Kathleen Cassiers (1970)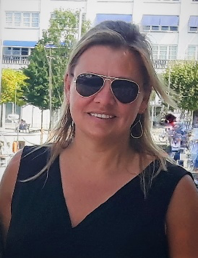 After a great marketing career for major A-brands (LEGO, Ogilvy & Mather, Philips, IBM, Quick Restaurants) Kathleen threw the helm after 20 years, to combine all her expertise and combine it with her passion for interior design.
Within Studio Zalig she works with great enthusiasm on the design of the houses. In addition, she's in charge of the marketing, communication and rental of the holiday homes via www.zaligaanzee.be and www.zaliginantwerpen.be.
Kathleen is trained as  a Graduate Applied Communication Sciences and a Graduate Marketing and is  a recognized Real Estate Agent: BIV number 508402
Stefaan Van Dyck (1966)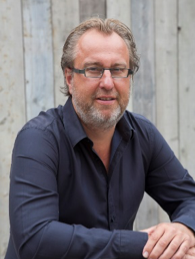 Stefaan has been tried and tested as a business developer and entrepreneur after his career at various technology and consultancy companies and after starting up a number of start-ups.
Within Studio Zalig he works as a business developer and as a construction, technology and financial coordinator.
Stefaan holds a Master in Industrial Sciences, a Master in Applied Economics and followed a Vlerick Master Class in Innovation and Entrepreneurship.